Find the best TV and broadband for you
Compare deals with prijsvergelijken.nl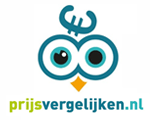 Prijsvergelijken.nl help you find the right TV and internet deal in the Netherlands. Comparing hundreds of broadband packages from top providers and offering personal advice, they ensure you find a deal that is suited to you and your family.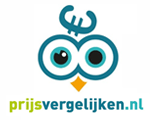 Quick and easy comparison
Allowing you to find hundreds of broadband deals all in one place, prijsvergelijken.nl helps you compare deals and find the best one for your specific needs.
Their easy to use comparison tool lets you filter results based on what matters to you most; price, contract duration, included TV channels etc. Only interested in packages that have sport channels with football or Formula 1? Save time and filter your results to show only these deals.
Personal and honest advice
Prijsvergelijken.nl's customer support can offer you personal, independent and honest advice to help you find that perfect deal. They can even help you find a package that includes your favourite TV channels from home.
Chat to the team in English via their live chat system, or give them a call.
Are you ready to find the best broadband package for you?