Get a Dutch mobile before you arrive in the Netherlands
Flexible contracts by Expat Mobile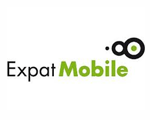 Getting a Dutch mobile contract can be a pain, so many new arrivals end up with a pay-as-you-go SIM, which means recharging it with credit, paying too much for calls and then having to change it to a proper contract later. Make your life easier and get your Expat Mobile contract before you go to the Netherlands.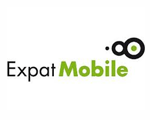 No Dutch bank account needed
Most providers ask for things expats don't have, like:
A Dutch bank account to set up a direct debit
A Dutch address, sometimes even a residence permit
Expat Mobile is the only provider which allows you to get set up before you arrive - all without a Dutch address and bank account.
Another problem is the common 12 month commitment to get a contract: some people don't know in advance they will be staying that long… Expat Mobile offer 3-month minimum contracts and make it easy for you to cancel.
They conveniently deliver your SIM to your home address, so you can already give family and friends your new mobile number and have one less thing to do in the busy time of getting settled in your new home.
Designed for expats
Contract and customer support is in English
Great value rates for international calls
Data included in plans, so you can be online from day one (if you are coming from outside of the EU, this can be really expensive on your home phone)
Family members can be easily added to a contract
Expat Mobile also have flexible great value calling plans designed for expats - so if you already have a Dutch mobile number and are looking to save some money, it is worth checking out their offer.